Late morning light illuminates Tiffany Bell as she works at a hat maker shop in downtown Chicago, Friday, July 7, 2017. (AP Photo/G-Jun Yam)
Transviolet
Transviolet leading singer Sarah McTaggart performing in Metro Chicago, Thursday, Feb. 16.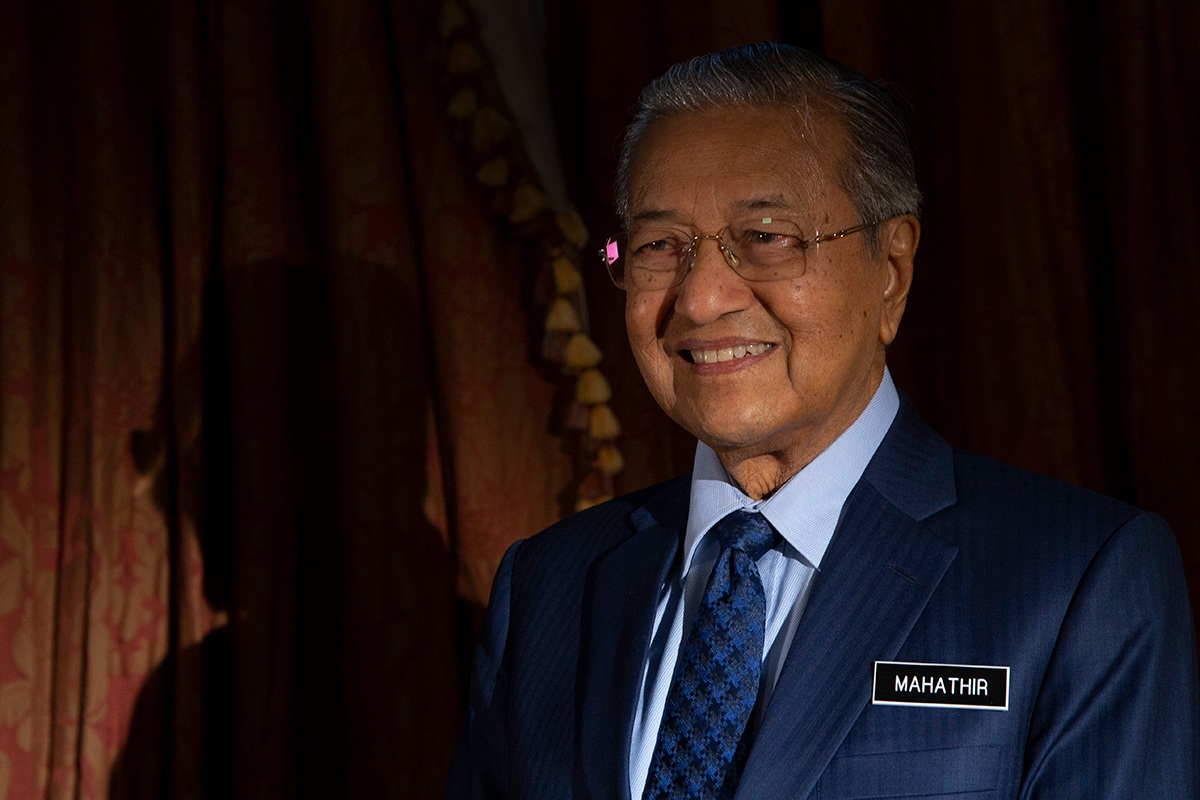 Malaysia's Prime Minister Mahathir Mohamad poses for a portrait after an interview with The Associated Press in Putrajaya, Malaysia, Monday, Aug. 13, 2018. (AP Photo/Yam G-Jun)
Street Portrait
A man walk passed Federal Plaza facing high winds and mildly snowy condition on Sunday, Feb. 24, 2016 in Chicago
Manhanttanites
A man smoking outside of the Metropolitan Museum, New York. Oct 24th 2014.
Puerto Rican nationalist Oscar Lopez Rivera poses for a portrait in front of a mural dedicated to him, June 15, 2017, in Chicago. Lopez Rivera, the one-time leader in the Armed Forces of National Liberation, was pardoned by former President Barack Obama in January and freed from house arrest in May after decades in prison. (AP Photo/G-Jun Yam)
Xander Almcida, a prepublican from Portland, Oregan, who have been collecting Republican presidential nominee pins for years, poses for a portrait on Tuesday July 19th, in Cleveland, Ohio. (G-Jun Yam/The Columbia Chronicle)
Ya Han Chang reflecting on her day at her home in Rego Park, Queens. NY, on Friday, May 27th 2016. (G-Jun Yam / NYT Institute)
La Casa
Saniyah, a young girl who lived at a homeless shelter, is going to Libby Elementary School on Thursday, Sept. 15 in Chicago (G-Jun Yam/The Columbia Chronicle)
Former Malaysian Prime Minister wife Rosmah Mansor leaves Kuala Lumpur High Court after a court hearing in Kuala Lumpur, Malaysia, Thursday, Nov. 15, 2018
Mechanic Chris Geropoulos, works on car, Wednesday, July 5, 2017, at Ted's Auto Clinic in Chicago. Service adviser George Geropoulos at Ted's, recommends asking like-minded friends and neighbors where to find a garage that do not overcharged their customers and take time to explain problems. (AP Photo/G-Jun Yam)
Lou Pumphrey, a Vietnam war veteran who does not support either Presidential Candidates Donald Trump or Hillary Clinton, participates in protests during day two of the Republican National Convention in downtown Cleveland, Tuesday, July 19th, 2016.