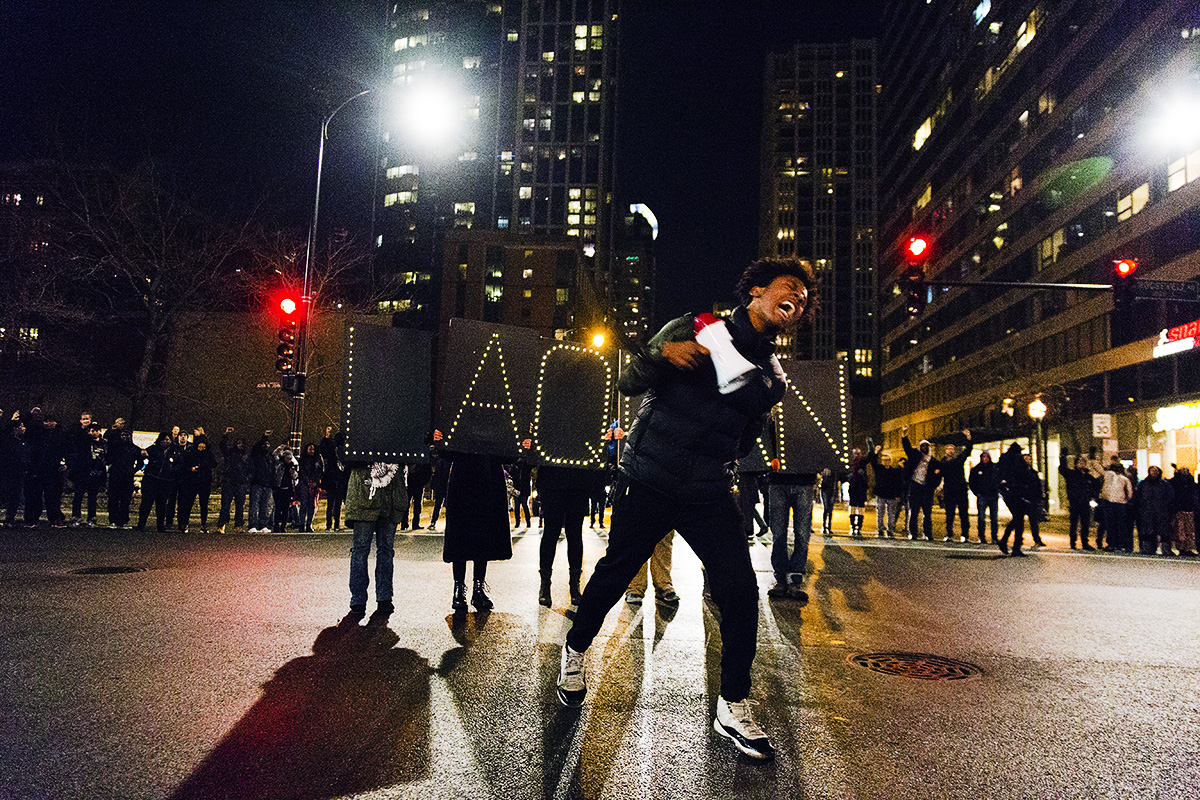 Laquan Macdonald Protest
Lamon Reccord, 16, expressed his frustration over police brutality, on Michigan Ave., Chicago. November 19, 2015.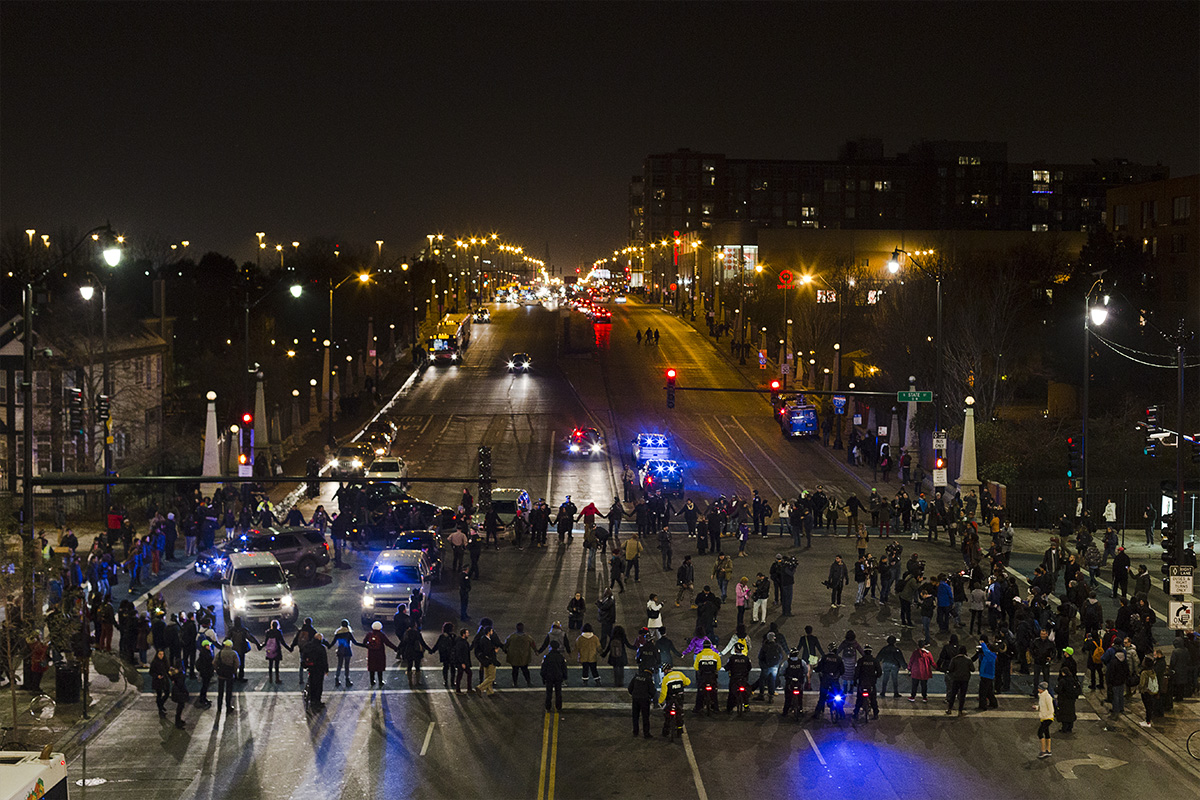 Laquan McDonald Protest
Protester blocked the traffic as they protest against police brutality outside Roosevelt Station on November 19, 2015.
Protester surrounded Chicago police as they protest against police brutality at Roosevelt Station on November 19, 2015.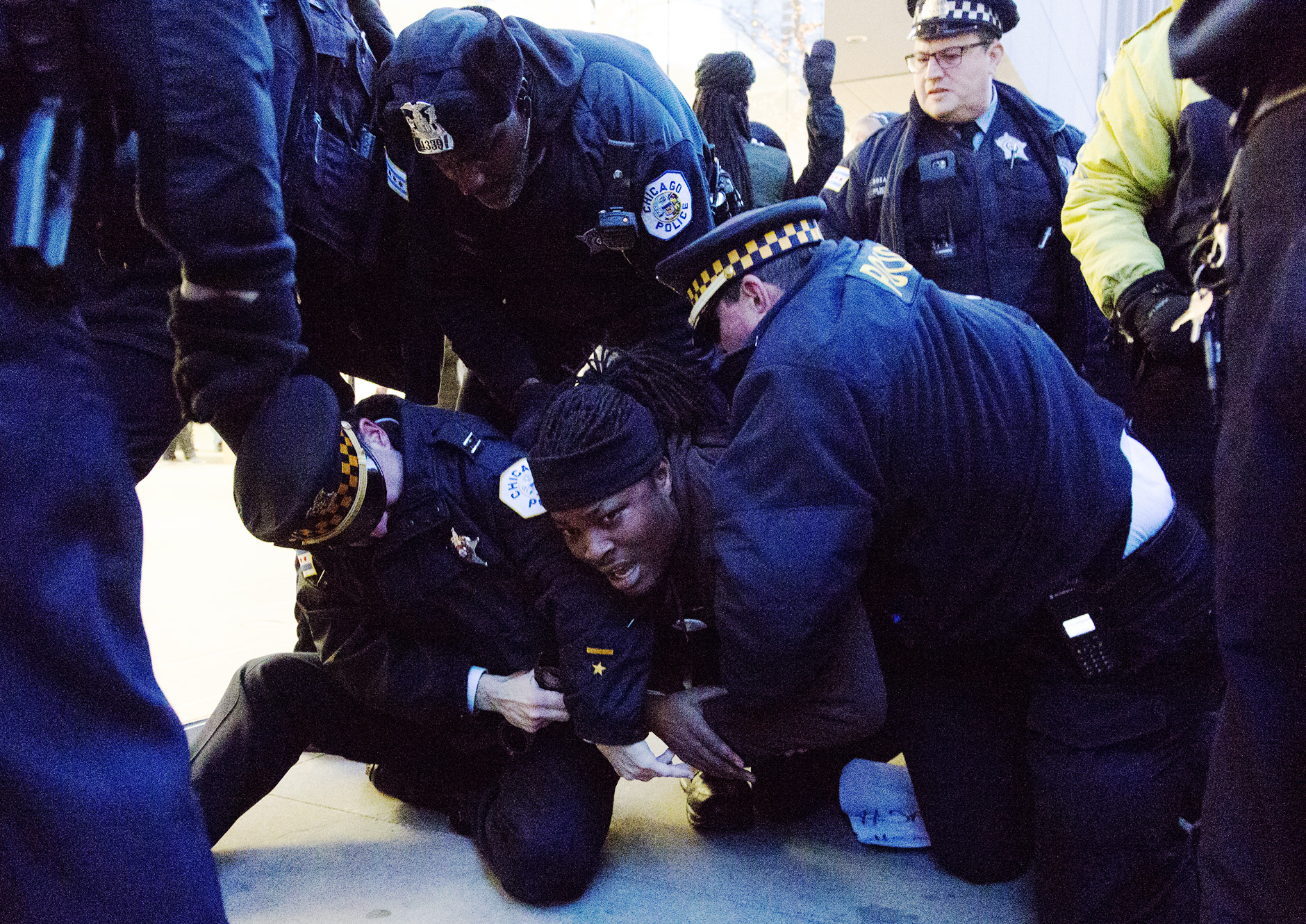 Protest
Protester took into custody by Chicago Police at the Magnificent Mile on Feb. 23, 2016.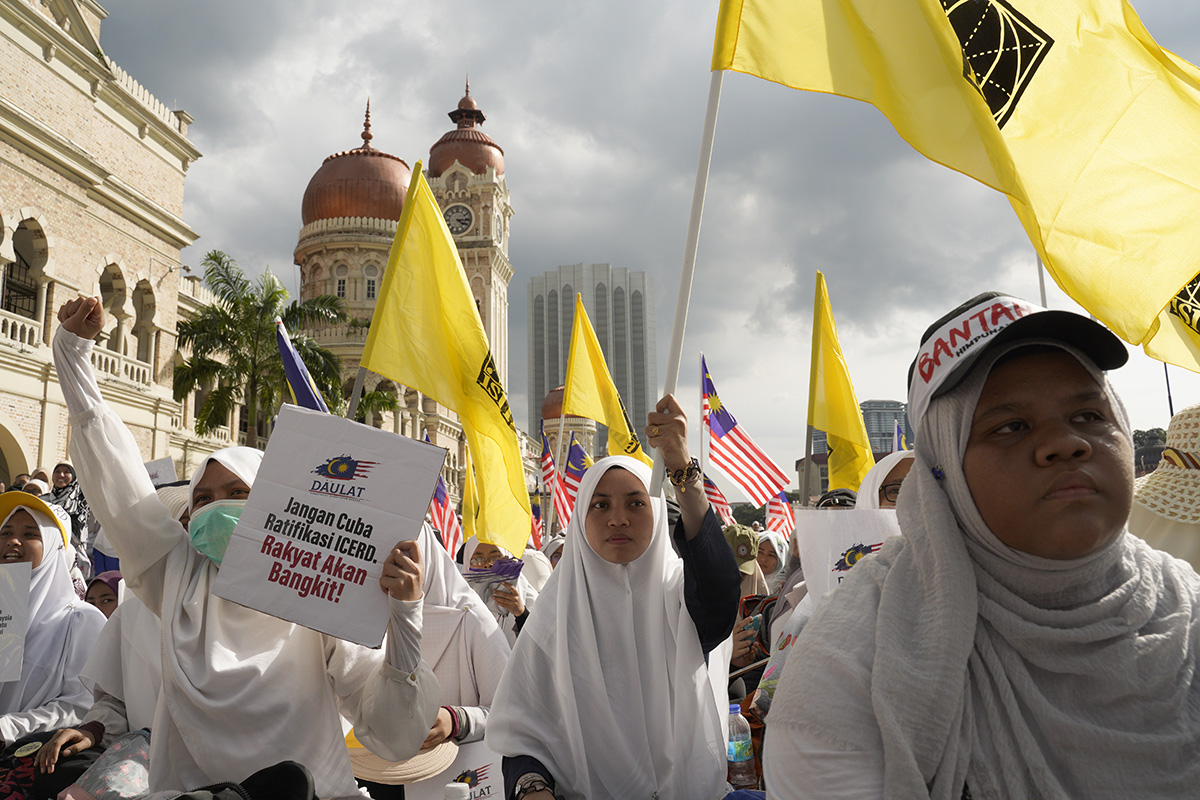 Thousands of protesters take a part in a rally to celebrate the government's move to withdraw plans to ratify a U.N. anti-discrimination convention at Independent Square in Kuala Lumpur, Malaysia, Saturday, Dec. 8, 2018. (AP Photo/Yam G-Jun)
Chicago interfaith community gathered for a service to show solidarity with the people of Charlottesville, Va., Monday, Aug. 14, 2017, in Chicago. Those in attendance decried hatred and racism after a white supremacist rally that spiraled into violence on Saturday. (AP Photo/G-Jun Yam)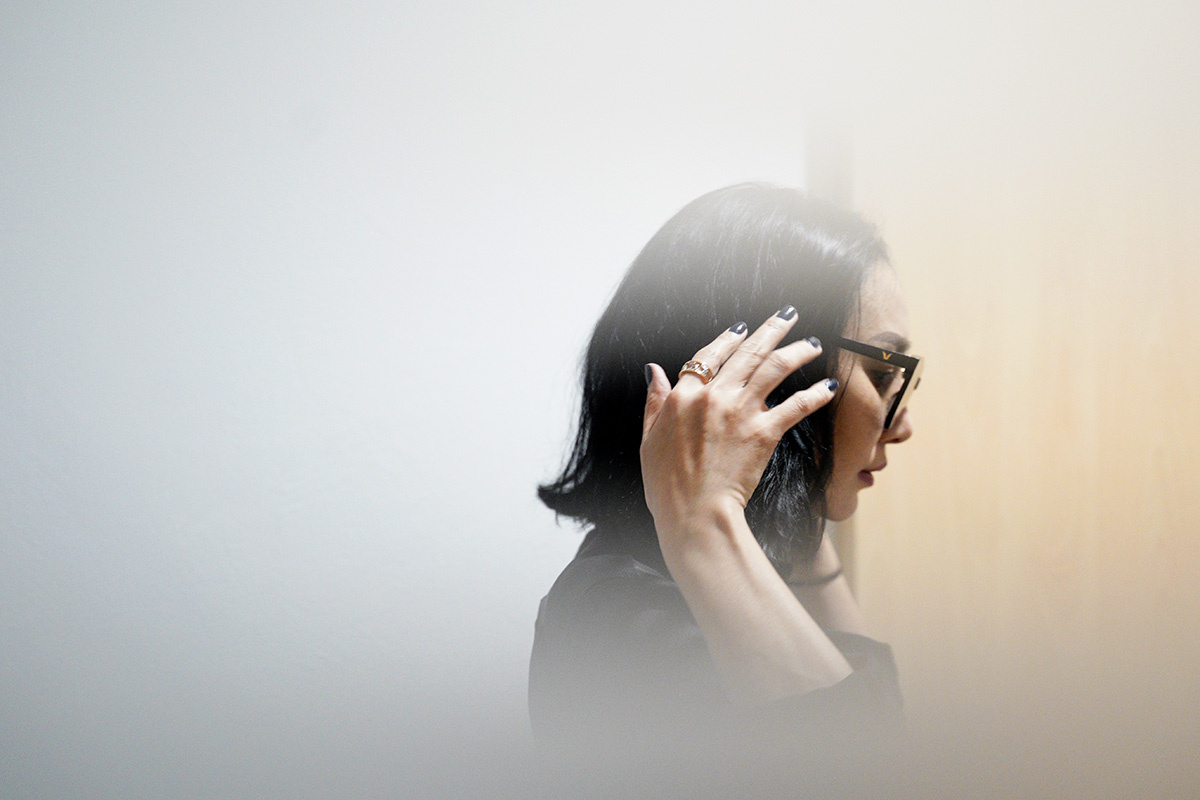 In this photo taken through frosted glass, Burmaa Oyubchineg, cousin of the murdered Mongolian model Altantuya Shaariibuu, arrives at Shah Alam High Court in Shah Alam, Malaysia, Wednesday, Jan. 23, 2019. (AP Photo/Yam G-Jun)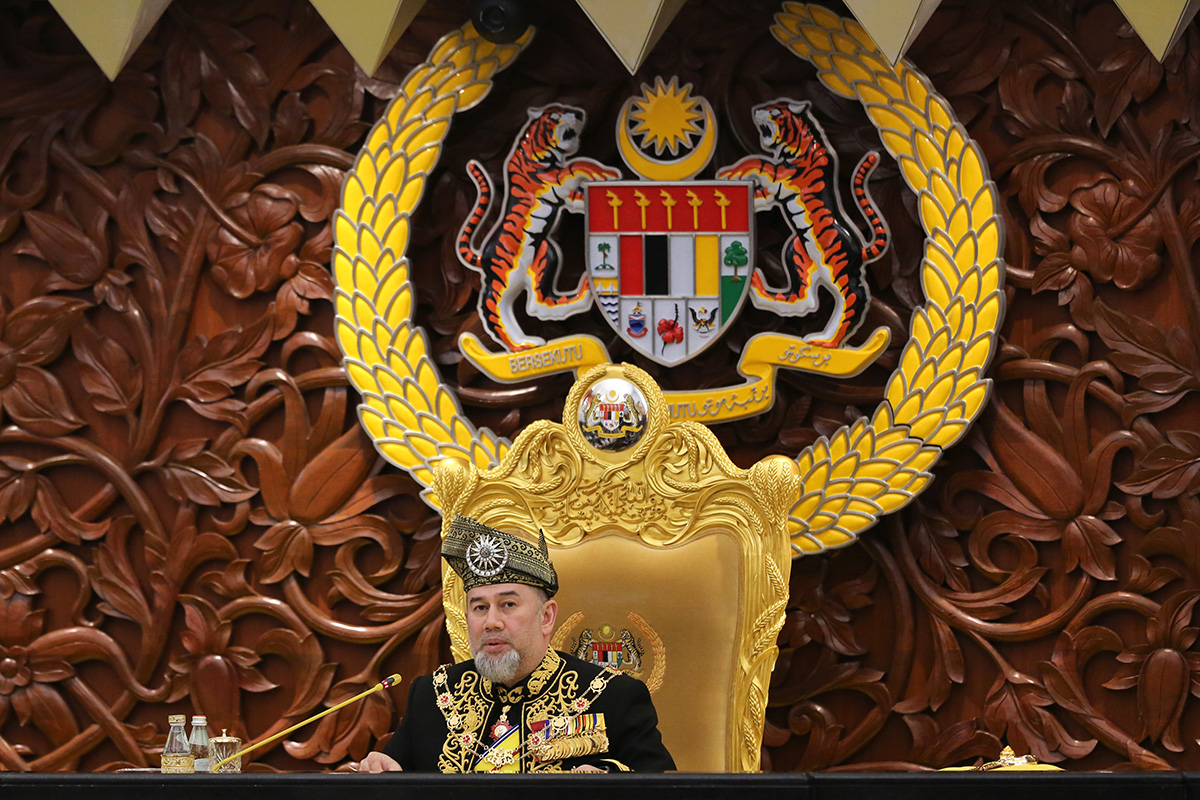 Malaysia King Sultan Muhammad V delivers the opening speech during the opening of the 14th parliament session at the Parliament house in Kuala Lumpur, Malaysia, Tuesday, July 17, 2018. (AP Photo/Yam G-Jun)
Malaysia's King Sultan Abdullah Sultan Ahmad Shah salutes next to Queen Tunku Azizah Aminah Maimunah and Prime Minister Mahathir Mohamad, center, during his welcome ceremony at Parliament House in Kuala Lumpur, Malaysia, Thursday, Jan. 31, 2019. (AP Photo/Yam G-Jun)
The Chicago Cubs break the curse winning the 2016 World Series during Game 7, which is the team's first win since 1908. Fans celebrated in Wrigleyville and across Chicago on Nov 2th.
A woman climbed up Addison st. street light to cheer for her team as Game 7 of the World Series continues on Nov. 2nd 2016.
Democratic candidate for Illinois governor Ameya Pawar, left, stands next to his running mate, Cairo Mayor Tyrone Coleman, during a rally, the two candidates made their first public appearance, Tuesday, Aug. 15, 2017, in Chicago. Chicago alderman Pawar selected Cairo Mayor Coleman as his 2018 election running mate. Coleman is serving his second term as Cairo mayor. (AP Photo/G-Jun Yam)
A man exercise his right to bare arms at America First Unity Rally held at Settlers Landing Station, Cleveland, Ohio, July 18th 2016
A woman inside the store look as protester marched pass the store in protest of Trump presidential campaign, on July 19, 2016.
A protester was being held into custody by th police while protester marching along downtown cleveland in protest of the RNC on July 18th, 2016
Mayor Rahm Emanual addressing his plan on reducing Chicago violence and gang activity at Malcolm X College, 1900 W. Jackson Blvd., Sept. 22.
Illinois first lady Diana Rauner speaks to the City Club of Chicago on Monday, June 26, 2017, in Chicago in her role as president of the Ounce of Prevention Fund, a public-private group that prepares children for school. (AP Photo/G-Jun Yam)
A Hillary Clinton supporter reacts to the election result at Moe's Cantina. After a long night, Donald Trump won the electoral vote as 45th President of United States.
A man passes a flooded street, Friday, July 14, 2017, in Gurnee, Ill. According to Illinois officials flooding in north of Chicago, and the damage is expected to worsen this weekend as water flows down rivers into the state from Wisconsin. (AP Photo/G-Jun Yam)
Illinois Governor Bruce Rauner speaks during a news conference, Wednesday, July 5, 2017, in Chicago. Governor Rauner vetoed on Tuesday a package of legislation that raised the income tax by a permanent 32 percent to finance a $36 billion spending plan, which would be Illinois' first budget since 2015. The Illinois House has scheduled a Thursday session which the chamber would vote to override the veto, ending a budget stalemate that has lasted more than two years. (AP Photo/G-Jun Yam)